Customer Reviews
11/14/2021
Sara N.

United States
Love it
Doesn't clump , subtly lengthens. Feels good
10/31/2021
Tracy M.

United States
Amazing Mascara
What a great product! My lashes look long and luscious all day! I will order again and will get a handful for stocking stuffers for my daughter and sisters! I definitely recommend!! Thank you, Richard!
10/20/2021
Shannon L.

United States
My holy grail mascara, back again!
I loved this mascara when it was Per-fekt. So much so that when I worked at Sephora, my coworkers and I sold it out on a daily basis. This mascara does not flake, no raccoon eyes, and no sensitivity for me as a contact wearer. I even wore this on my wedding day and it stayed immaculate for 12 hours! It washes off easily with an oil based makeup remover. I'll never be without again!
09/23/2021
Cindy S.

United States
Love this mascara
Love this mascara because it does not clump like a lot of them. Also doesn't break my eyelashes.
09/02/2021
Erin G.

United States
Be You Mascara
I absolutely love the Be You mascara. My favorite mascara was Perfekt, but I couldn't find it anymore then I found this! I was so excited. I have been unable to find anything comparable. Absolute best mascara. I'm lost without it. Nothing compares to it. Going to get my second tube & now going to try the body blur cream that is offered on the site.
08/12/2021
Elizabeth V.

United States
The only mascara I use
I love this mascara. I have ordered many times now and I won't use anything else .
08/25/2021
Hi BEAUTIFUL YOU
HI Beautiful Beth! Thank you so much for the FIVE STAR review! You made my day! Thanks for helping spread the @hibeautifulyou lovin' Hugs to you, Aunt Pat, Patty, Amy, Ed and your beautiful family! Love, Richard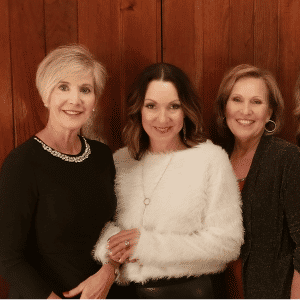 JD
08/03/2021
JANICE D.

United States
Favorite Mascara
I am hooked! This is the best mascara product I have ever used, and I have used dozens over the years. No climbing and my lashes look longer and healthier as time goes by. You will love it too.
08/26/2021
Hi BEAUTIFUL YOU
Hi Beautiful Janice! Thank you for your Beautiful Review and I love that BE YOU MASCARA is the "best mascara product that you have ever used"! You made my day! Enjoy and BE YOU! XO R
06/30/2021
Elizabeth M.

United States
Lush Natural Lashes!
I love this mascara! In one swipe it adds definition, but I always add a few more passes through my lashes for increased volume and length. Ok, let's get real~ I can pile this on and it still looks soft and natural yet super lush all at the same time. It has awesome wear power too, as it never flakes or smudges even though it's not water proof. It is a more dry formula which helps to kept my lashes curled. You might notice that the first few swipes you will not see a big payoff, but hang in there and keep applying as it will suddenly turn into an absolute wow! This is the one I reach for daily, and I get the most compliments. I got my mom one too, and she loves it as well:)!
06/25/2021
Tara

United States
Best mascara!!!!
I honestly don't like taking the time to write reviews, but couldn't pass up a chance with this mascara! To say I love mascara and try all brands, is an understatement. I tried this on a whim after reading reviews and found it on sale. Seriously blown away at how amazing my lashes looked. But the best part was the no clumping and NO smudging....... we all know that looking like a raccoon in the hot summer sun isn't the best look. I never have to worry about it with this mascara. I have longer lashes and sometimes wear on lower as well, never an issue with black under my eyebrows, even after an 11hr work day. So YES I highly recommend
06/23/2021
Megan W.

United States
It's Perfect!
I've been waiting years for this mascara to come back! It's even better than before!