Customer Reviews
08/12/2021
Elizabeth V.

United States
The only mascara I use
I love this mascara. I have ordered many times now and I won't use anything else .
08/25/2021
Hi BEAUTIFUL YOU
HI Beautiful Beth! Thank you so much for the FIVE STAR review! You made my day! Thanks for helping spread the @hibeautifulyou lovin' Hugs to you, Aunt Pat, Patty, Amy, Ed and your beautiful family! Love, Richard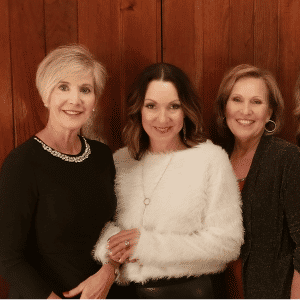 JD
08/03/2021
JANICE D.

United States
Favorite Mascara
I am hooked! This is the best mascara product I have ever used, and I have used dozens over the years. No climbing and my lashes look longer and healthier as time goes by. You will love it too.
08/26/2021
Hi BEAUTIFUL YOU
Hi Beautiful Janice! Thank you for your Beautiful Review and I love that BE YOU MASCARA is the "best mascara product that you have ever used"! You made my day! Enjoy and BE YOU! XO R
06/30/2021
Elizabeth M.

United States
Lush Natural Lashes!
I love this mascara! In one swipe it adds definition, but I always add a few more passes through my lashes for increased volume and length. Ok, let's get real~ I can pile this on and it still looks soft and natural yet super lush all at the same time. It has awesome wear power too, as it never flakes or smudges even though it's not water proof. It is a more dry formula which helps to kept my lashes curled. You might notice that the first few swipes you will not see a big payoff, but hang in there and keep applying as it will suddenly turn into an absolute wow! This is the one I reach for daily, and I get the most compliments. I got my mom one too, and she loves it as well:)!
06/23/2021
Megan W.

United States
It's Perfect!
I've been waiting years for this mascara to come back! It's even better than before!
05/29/2021
Diana D.

United States
Beautifully Long Lashes
OMG, I can't even begin to tell you how much I love this mascara! It is such a clean formula that applies like a dream. No clumping whatsoever. It gives me long, wispy yet natural looking lashes. The color is also fantastic - a natural black that is plushy. And the mascara wears incredibly throughout the day. No flakes or smudges. And all this excellent performance for a vegan, cruelty free product!! What more could you ask for?!
05/24/2021
Mary

United States
Great masscar
Loved all nature ingredients
05/21/2021
Keri N.

United States
This is the best mascara
I love this mascara. It coats the lashes just perfectly and is so dark! My only issue is that the formula is so sticky that it can sometimes get messy on the applicator and get out of the tube.
05/12/2021
Patricia D.

United States
Why I love Be You Mascara
I LOVE THIS MASCARA! ❤️ It is the only mascara that makes my lashes look long and defined yet natural.
04/20/2021
Jill H.

United States
Be you mascara
Love this product! Used for the first time yesterday. It goes on very smoothly and is not thick and clumpy looking at all. Gives a very natural look but with enough color and length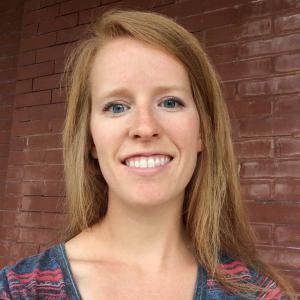 AK
04/13/2021
Annette K.

United States
Best mascara of all time!
Fantastic product. I don't know why anyone would use any other kind of mascara. It would be a huge mistake.