Customer Reviews
07/23/2021
Sallie F.

United States
Nothing like it...anywhere!!
The Matte Tan is unlike any other product like it that I have tried! It is undoubtedly the best!!!:). It goes on smoothly and stays on even in the swimming pool or at the beach. It looks incredibly natural and it has become a staple for me...love it!:)
07/16/2021
Jane E.

United States
Still loving it!
This is my second time to order this product, which I reviewed previously. As I reported in that review, I love love it!! Will continue to use it as my substitute for "a day at the beach" Thanks Richard!
07/14/2021
Betty G.

United States
Excellent product
Used product as directed. Gave legs a lovely tan color, did not transfer to clothes. Very pleased, will buy again. Much improved formula.
07/13/2021
Kellee H.

United States
So glad this is back!
This is, far and away, the best body bronzer on the market. The old version was my ride or die, and I was so bummed when it was no longer available. Tried many other brands in the meantime, and none held a candle. Thrilled to have found it again and will never be without it.
07/09/2021
Laura S.

Canada
Best tanner!
I've used this product before when it was called body perfekt and I needed to find it again! This is hands down the best tanner! No smell and my legs look flawless!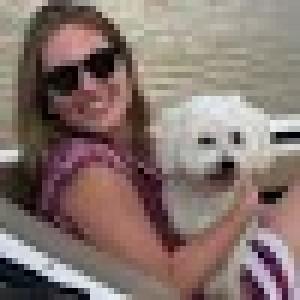 KO
06/30/2021
Kate O.

United States
SO happy you're back
Better, less expensive and way more convenient than a spray tan. I've missed you! No other product compares.
06/22/2021
Angela U.

United States
FANTASTIC PRODUCT!
Love love love! Gives such a natural glow and really evens out skin tone❤️
06/15/2021
Allen M.

United States
Great product
The best. Glad is back
06/04/2021
veronica c.

United States
excellent
I was very disappointed when Skin Perfekt ceased production, and am so excited I found the exact same product.Love the color.
06/02/2021
Jane E.

United States
Best Ever!
I had used Per-fek for years until they, apparently, went out of business. I loved the product except it transferred to clothing and furniture horribly. So happy to find your bronzer. It has a matte finish and disappears into the skin, looks very natural with just the perfect hint of color to make you look like you may have had a day at the beach, and DOES NOT transfer onto clothing or furniture, even when there's a perspiration issue. I used the face version today for the first time. I think I'll throw away my foundation! With a tad bit of concealer I need for a few dark spots, it does the trick! Thanks, Richard, for developing this product! JE - Dallas, Texas